Leverage Your eCommerce Website with Powerful and Customized Magento Extensions!
Magento – the renowned open source e-commerce web application offers incredible features that can help any e-retailer in succeeding online. But if you need such features that do not come inbuilt with this app, then custom Magento extensions will come to your aid.
Magento Extensions – What's in store for you?
There are literally thousands of Magento extensions available presently in the market, but if you wish to have something out of the box, then we at IDS Logic, a Magento customization company can help you to develop custom module solutions that are specific to your needs and help you to take advantage of the incredible Magento platform.
No matter what your requirements are, we are all geared up to take the challenges, with our remarkable plug-ins!
'Confident' is the term which describes our Magento mavens the best!
Benefits of Using Custom Magento Extensions:
Improved order processing for huge quantities
Expand your company's reach easily and allow global sales
Automated tasks to improve back-end efficiency
Secured integrations with already existing CRM/ERP software
Improved user experience
So, rely on us for all your Custom Magento Extensions abd theme Development & Integration needs and redefine your business's progress rate.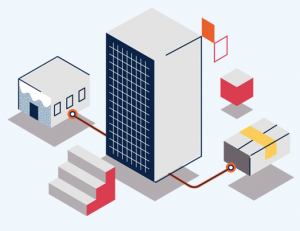 IDS Logic's Brilliance – What we do
With years of experience in working with Magento speed optimization steps and testing, we make sure that all the Magento extensions / Magento Plugins deliver what our customers expect. All our solutions have the potential to turn online ventures into success. They also help merchants enhance their e-store and offer shoppers with the best user experience.
We also search for the most suitable Magento extensions that are available at the Magento Extension Market Place and integrate them seamlessly with your Magento e-commerce store, giving you the results that you seek.
Extensions related to customer experience, site management, marketing, utilities, etc., make your site much more powerful and feature rich than before. We, at IDS Logic believe in quality turnaround and optimized speed and we are capable of installing Magento extensions to your core platform.
Let's discuss your project ?
Take 30 seconds to fill out our form so that we can learn more about you and your project.
Contact Us