11 years of growth, innovation and persistent business philosophies helped in attaining special milestones
Small border for heading and paragraphs with multiple colors
April 11th, 2018, India – IDS Logic has achieved an exciting milestone as the company celebrates 11 years of delivering innovative IT solutions to varied industry verticals. The company has grown-up from the dreams of Founder Mr. Narayan Mohapatra to an organization with with multiple offices and varied clients spread all over the globe.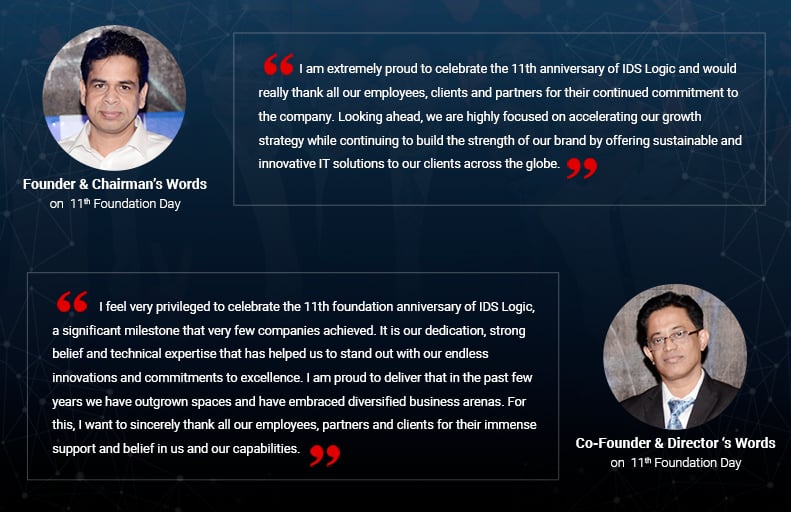 IDS Logic recognized the need to offer corporate with innovative IT solutions that were developed on the latest platforms and frameworks. The company began its operations in 2007, dedicating itself to years of innovation and steady growth in the IT industry. Helping organizations to leverage technology for business growth was the company's motivation and it remains the same today. These goals have been attained through an ongoing commitment to excellence together with strong customer loyalty.
Though the company has come a long way, all work is not done! Growth and expansion of the business by offering high quality services and achieving technological leadership in the industry will remain to be the foundation for the coming years.