Focus on Your Core Business Priority with Our SharePoint App Development
SharePoint has evolved with time and it is now a huge platform for creating add-ons and solutions with varied scope that caters to a wide range of needs. It now allows customizations through supported extensibility models. The functionalities can be added via applications.
At IDS Logic, we proffer SharePoint application development services to global customers that enable them to utilize its flexible framework to its maximum. We possess a team of professionals who have impeccable knowledge and experience in developing SharePoint apps and add-ons.
Today, every business organization needs proper communication, collaboration and productivity along with flexibility and cost effectiveness. Our SharePoint apps development helps you to attain the best performances that simplify administrative processes, organizational communications, ensures the smooth information flow and empowers the users by satisfying their demands for better enterprise mobility.
The team works in collaboration with the customer and provides them with reliable and scalable business apps that are tested and ensured to meet the specific requirements. They help to design, deploy and even administer the apps so that it enhances the quality of the working process and increases employee's productivity.
Our SharePoint Application Development Team Can Help You To Create
Business apps
Enterprise level apps and web portals
Customizes forms and workflows
Web parts development
Apps to be published over catalogues
From the very beginning, IDS Logic has always been a one stop destination for all SharePoint needs of its clients. We are proud to state that all our applications help to improve your business performance and increase the return on SharePoint investment.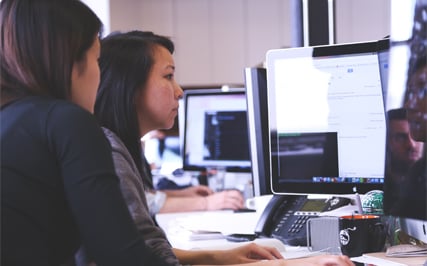 Here is how You can Benefit from Our Apps:
Increased productivity of employees due to streamlined business operations
Secured access to data across different systems
Effective collaboration of team reducing project life cycle time
Centralized communication platform for dispersed team members
Common platform for managing business processes, standards and guidelines
We clearly understand your organization's goals, so we aim to offer solutions that are practical and are tailored to suit your specific business needs.
If you are looking for better business performance, then we can surely contribute to your company's bottom line. For more information, contact our sales executives.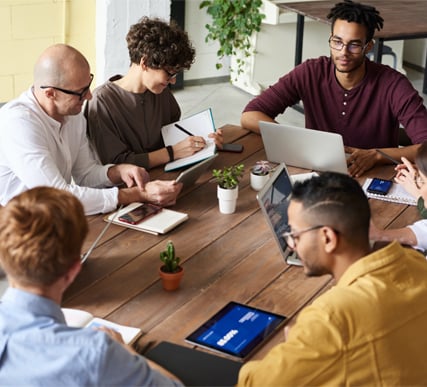 SharePoint Mobile App Development
Today, organizations are adopting enterprise mobility and hand devices and tablets are increasingly becoming powerful and becoming an easy means to access enterprise information. We use SharePoint to build unique mobile apps that can be accessed from a wide range of devices available in the market. Based on your requirements, we have the expertise to create apps for any specific OS or a common app that helps you to save costs.
Let's discuss your project ?
Take 30 seconds to fill out our form so that we can learn more about you and your project.
Contact Us