We address your unique needs with customized and reliable solutions
Today's business organizations react instantly to the changing dynamics of the market so that they can stay ahead of their competitors and capture customers easily. Increased agility, continued service and reduced complexity are what they look towards to drive the business growth. If you have the latest technologies, devices installed and handle multiple customers in various countries, then you are in need of a proactive IT service support that ensures continued reliability and availability.
Supported by a large pool of certified engineers in various technologies, IDS Logic is well equipped to cater to your comprehensive IT support needs. Our IT maintenance services are perfect combinations of best in class management tools and talented resources that offers your business a thorough health check-up to prevent even minor issues from turning into major disruptions.
Our services are available 99.9 percent and 24X7 and this helps you to avoid the risk of system failures that have a great impact on productivity and revenues.
It is our long term product maintenance, website monitoring tasks that help our clients to set free their key internal resources and reduce their total cost of ownership. So, with us it is now easy to gain access to high quality support services and contribute additional value to the organization.
Our IT Support Services Through Which We Resolve Various Issues:
Expert skills are often very expensive and employing internal resources to handle your IT support can be costly. If you are looking for highly skilled staff to work on multiple technologies, then take a look at our services:
IT Help Desk Services:
With mobile and cloud technologies empowering organizations, it is important to match the levels of personalization, speed and empowerment that people are used to. Our help desk service is business aligned, proactive and highly personalized.
Remote system health check:
Our system health check service includes a suite of tools that are used to assess the health of your computing environment and helps to identify performance, security, version updates and keeps the application environment well-tuned and running flawless.
Website maintenance:
Our technical team works with you to keep your site fresh, error free and professional. Your organization's credibility can be impacted by broken links, outdated content, security concerns and etc. We fully update and manage your site so that you can focus on the growth of your business.
24X7 monitoring:
Our certified engineers proactively measure the response time, error rate, load time and etc. of your system and website 24 X7 X 365 and resolve any performance issues within time and also ensure that you get alerted of any sort of failure.
Product testing and bug fixing:
Once a product or application is developed, companies need to determine its readiness for the release. Our testing services address important issues for specific bug cases and fix them accordingly for 100% flawless functioning.
Support consultation:
Our varied technical support consultation service help industries enhance their operational efficiency and improve customer satisfaction and loyalty. Our consultants have enormous experience and suggest effective solutions that will improve your business.
Reasons to partner with IDS Logic
Real time visibility of current issues and commitment of delivering actionable solutions
Scale rapidly without added internal resources
Provide powerful automation and optimization of applications easily
Reduce cost through increased leverage of remote IT support services
Create business value through efficient processes and tools
Call us today to optimize maintenance and support within your IT operations!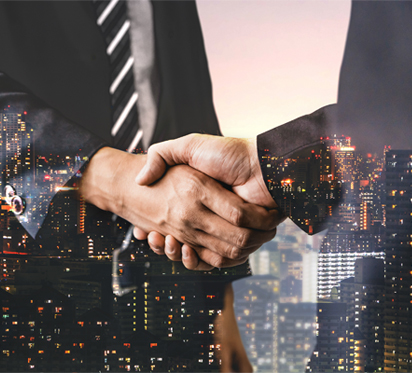 Let's discuss your project ?
Take 30 seconds to fill out our form so that we can learn more about you and your project.
Contact Us