Migration from Magento 1 to 2: Take A Magento Leap Without a Business Halt
Being a reliable and expert company offering Magento migration services to its clients, IDS Logic has gathered solid hands on experience by working on various Magento projects. And that is why we are able to carefully plan and analyze the key elements of every project successfully. Our tailored migration solutions will help you reach new heights with a more advanced platform and its new and rich features.
Here are the Areas That We Consider During Magento 2 Upgrade
Data migration:
Migrating data from Magento 1 to Magento2 is a crucial part of the process and we help to move store configurations, your products and customers, SEO setup, website content and sales data.
Design migration:
The themes of Magento1 are not compatible with Magento 2 and so you have to choose a new store theme. We help you to customize your existing theme to support Magento 2 or build a new one from scratch.
Customizations:
Our team may have to customize some functionalities if they are not compatible with Magento 2. This will need some recoding, so that your new website supports the features.
Extensions:
There are many extensions that are in 1 that are not supported in 2 as yet. In such situations we will customize the extensions or create some to support your website.
SEO setup:
If you are using any third party SEO extensions, then there may be some issues and with Magento 2. This may risk losing important SEO data like meta data templates, redirects, markup tags, custom URL formats etc. We ensure that everything works perfectly on your Magento 2 store.
Website testing:
Once the migration process is completed, we will test the site from every aspect of your Magento 2 web store and confirm that there are no errors or bugs on the new store. Our proficiency in software testing helps to make the migration process hassle free.
Why should You Migrate to Magento 2?
We want you to start thinking about the benefits of the upgrades. The quicker, the better.
Improved website performance and high security
One step checkout process
Responsive and revamped Admin interface
Magento 2 migration extensions with advanced features
Lesser infrastructure costs
Optimized codes of high quality
We give our clients the head ups on the new features and also suggest recommendations during Magento 2 migration with appropriate justification. This is done only after thorough analysis of the site and understanding your present requirements.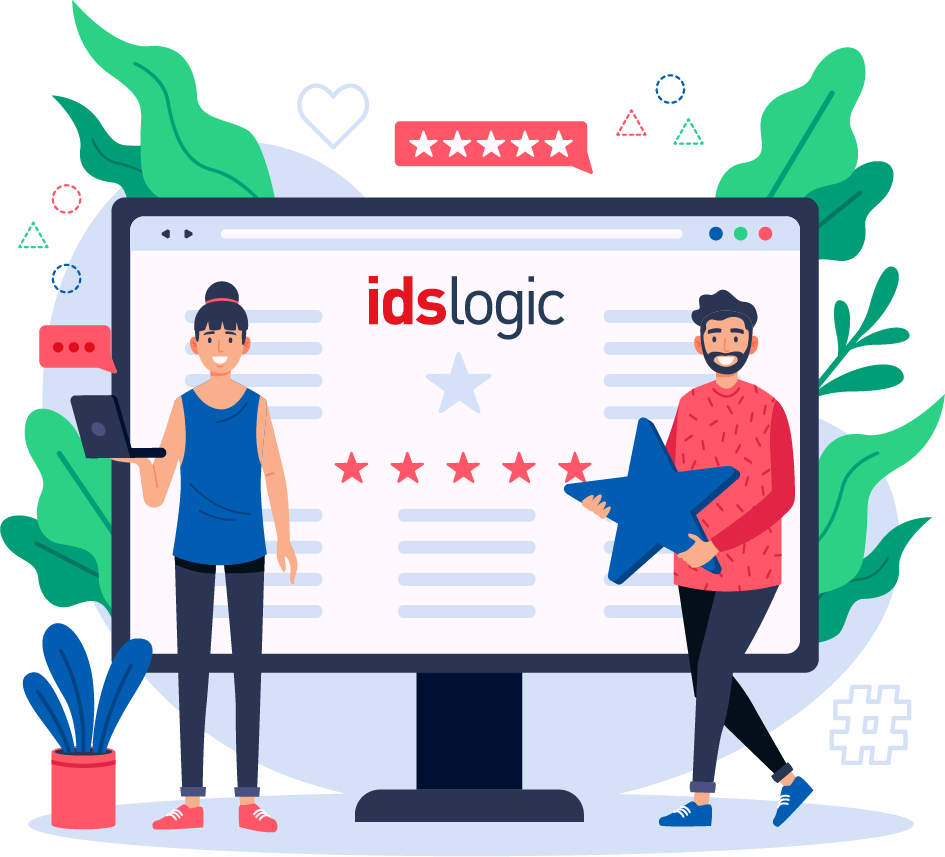 The General Steps That We Follow for Magento 2 Migration:
We at IDS Logic thoroughly analyze your Magento 1 website and try to sort out the valuables of your site that are worth keeping. Since this is the best time to re-think whether you should switch to a new theme, template, extensions and etc. We offer the necessary support needed to make the changes seamless. The steps that we follow:
Review your current site: We take a look at all the existing extensions and codes and decide which are needed for the new store and identify the areas that needs modifications.
Plan capacity: If you have a growing business, then it is important to consider scalability of the site. And now is the best time to decide for this.
Build and test: This process involves different components that include the installation of Magento 2 and its settings with a similar design and topology to the Magento 1 store.
Start with the migration: All the activities of Magento 1 are stopped, except for the order management functions and migration of data is started from a replicated Magento 1 database instance.
Go live: We test the new site to make sure that there are no errors before going live. Though you will experience a brief period of downtime to change the DNS settings and re-index, but it is worth the effort.
Pre Migration Consultancy and Post Migration Support:
You may know the rewards of migrating to Magento, but may not gather the confidence to take the leap. We hold your hands and complete the journey by offering support and consultancy right from the beginning to post migration.
We make the process smooth and hassle free
Our team is supportive and proactive for data security and critical information
We ensure that all your data remains intact and secured during transit
We are experts and trained in various domains for best result delivery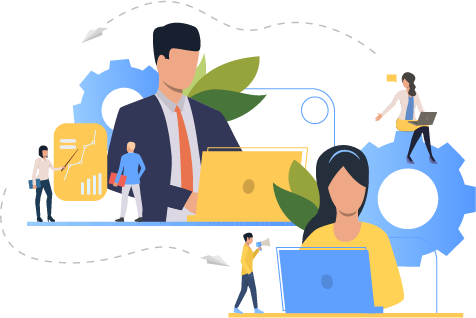 Let's discuss your project ?
Take 30 seconds to fill out our form so that we can learn more about you and your project.
Contact Us